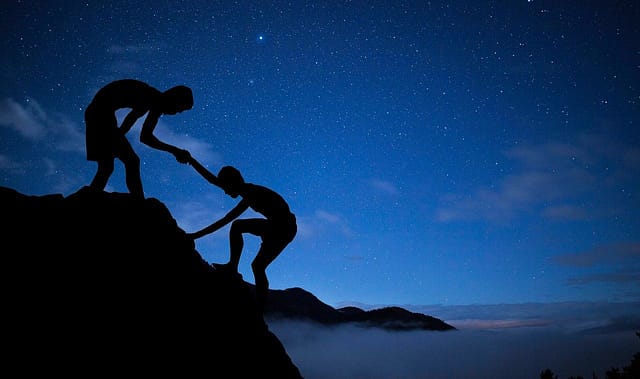 Cyber Security is a very practical field where you have to spend a lot of time in finding your own path. But what if there was someone who could show you the way, wouldn't it be so much better to learn from the best. You could save so much time in learning only the best tools and techniques. Got stuck on a challege? You know whose videos to watch. Stuck between two equally good options? Just chat about it with the experts. If you've ever faced such a situation then today I'll be introducing to some of the best cyber security professionals through which I've learned more than my degree has taught me yet. Without further rambling lets get on with the good stuff.
John Hammond
He is one of those guys who have made the most impact in my journey of cyber security. He's been uploading videos from a decade over all sorts of topics such as programming in Python, Bash, C++ with a huge number of CTF writeups. I can't even remember the number of times I've taken his help in solving a CTF challenge. He is a must follow if you learn through doing Also do remember to checkout the videos on his setup and resume. His accomplishments in the resume is to drooled at and I'm not even joking. He's provided me the way forward and I've been following him from several years. Trust me when I say this that you don't wanna miss his content.
Cristi Vlad
Cristi's content is crisp and super easy to follow. He has made complete playlists with hundreds of videos on how to enter into the world of cyber security. I've been carefully monitoring his latest work on TryHackMe where he goes through the labs of Junior Penetration Tester and explains them in detail which helps a lot if you're in a time crunch. His Youtube channel feels very underated when you'll look at the views but thats what the best thing about this channel is, none of the videos are clickbait and the content comes without adulteration. Do not make the mistake of overlooking his channel based upon the views, you'll be missing some epic stuff. He also runs some courses which he frequently provides for free, so keep a razor sharp eye on his Twitter account because you wouldn't find such a genuine guy anywhere else.
The Cyber Mentor
What Heat Adams provide is not just a YouTube channel but a cybersecurity experience. His work goes beyond the channel to TCM Security where you can buy his courses and also get a Practical Network Penetration Tester certification. Coming back to his YouTube channel he has immense knowledge of the corporate world so do listen to his views on certifications and which ones to get if you've ever thought of obtaining one. He also has some hour long videos which'll take you from the basics to the advanced stuff, all you need is the patience to sit through them and the hunger to learn.
Hackersploit
Alexis has created his channel around the core concept of providing cyber security training to students and professionals to free. What else can you possibly desire? Ever wondered which operating system to use for hacking? he's got it covered in more levels than one. You'll even get the information about creating your own distro if you fancy one. He also has some great vidoes on enumeration of common ports which you just have to take a look at. This channel is unique in a way that he'll also provide you the theoretical knowledge of concepts that you might have never felt important.
NullByte
With a subscriber count of 827K you know you're in for a fun ride. Some of the videos on this channel are so out of the YouTube's policy that they specifially urge you to checkout there website. This channel doesn't have a series of videos that you can watch and learn specific concepts inside out which makes it a slightly advanced channel. You must have some grasp of linux before you start with this, also the videos are not interconnected in any way. There's a pretty good chance that you'll search for something and might not get hit with a result but its equally possible that some of his content would exist anywhere else. Don't believe me, find it for youself.
STOK
Imagine a game so hugh that the whole world is crazy about. Now imagine a sports personality connected to it. Must be a killer personality right. In the world of bug bounty, that guy is Stok. End of story. No seriously, there doesn't exist a bug bounty hunter who hasn't heard of stok, he's that famous. I've never visited his content as I haven't dabbled into bug bounty ever but if I ever decide to, then I must know where I'm gonna head first. If bug bounty is your thing, you cannot miss him. 
DC CyberSec
DC is a completely different channel compared to every other one mentioned above. While other channels gives you information about how to get started or how to learn a tool, DC is a corporate guy and educates accordingly. His content is directed more towards how to get a foothold into the industry, what are the jobs that you can do, what certifications matter the most, how to network in the industry, how the corporate world works, etc. So you might want to learn from this channel at a stage where you have enough knowledge about the cyber space and are looking to start working in it.
LiveOverflow
This channel is something that I would describe as all over the place. That doesn't mean that it is bad, far far from it. Its just that the content is spread apart due to which its slightly difficult for me to recommend this. What you can takeaway from this channel is the CTF video write-up playlist along with his experience in Google CTF and Real World CTF.
Hak5
If the first question that comes to your mind when you visit this channel is have you seen this guy before?. Then yes, yes you have. Remember Null Byte. What you'll come across on this channel is less of leaning stuff and more of what highly experienced individuals do. The answer to which is that they mess with stuff and enjoy cybersecurity conventions such as DefCon. These guys also have an online store where you can get not just the most popular hacking devices such as rubber ducky and wifi pineapple but the whole shebang. Check out there store and feast your eyes.
The Hacker Stuff
As of now this channel is dead and the last video was uploaded 3 years ago. My recommendation would be to go to the channel and quickly skim through all that you find useful. It shouldn't take long as there aren't many videos however some of them are pretty useful which is the only reason I'm urging you to check this out